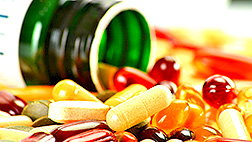 Do you consume vitamins and other supplements? If so, are you following credible scientific evidence-based recommendations from your family doctor?

This informative 42-minute investigative video report from CBC News (The Fifth Estate) explores the potential dangers to your health along with some systemic regulatory problems: https://www.youtube.com/watch?v=SmFu8GA-elc

My advice to anyone who consumes vitamins and other supplements is to ask your family doctor for specific recommendations tailored to your own health that are informed by reliable and reproducible science like blood tests.

My hope is that Health Canada will improve public policies to require that all claims of efficacy for vitamin and supplement products be supported by peer-reviewed scientific studies.
Resources